septembre.13.06:

FRANCISCO LOPEZ
FISHEAD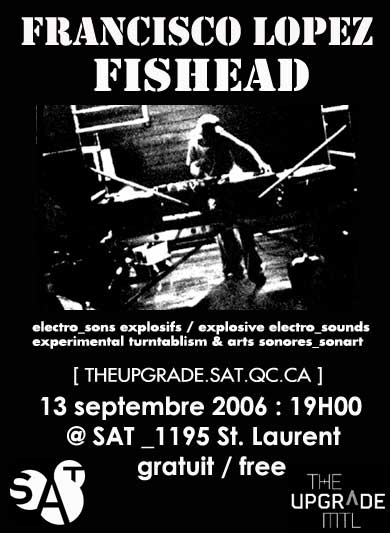 ==== UPGRADE MONTREAL ====
MERCREDI, le 13 septembre 2006 / WEDNESDAY, September 13th, 2006
Society for Arts & Technology [SAT] - 1195 St. Laurent
avec / with :
=== HORAIRE ===
• 19h00: doors open/ouverture des portes
• 19h20: Fishead
• 20h00: Questions pour Fishead
• 20h10: Francisco Lopez
• 20h50: Questions pour Francisco Lopez
• 21h00: ouverture du bar musique avec
tobias c. van Veen (dj) & Fishead
PDF
Download the press release with biographies, information, abstracts and the flyer here.
Téléchargez le communiqué de presse avec des biographies, l'information, des éxtraits ici.
: : UPGRADE! : SEPTEMBRE: :
electro_sons explosifs
L'Upgrade du 13 septembre 2006 mettra le point final à deux années de présentations, de performances et de rencontres explosives organisées par le collectif local Upgrade Montréal. Upgrade a depuis toujours été fervent des arts sonores et donc il n'est pas surprenant que nous clôturions notre saison 2006 en compagnie de deux des plus intenses explorateurs du son basés à Montréal: Francisco López, artiste sonore reconnu internationalement, et Fishead, maître du breakcore underground défiant tous les genres aux tables-tournantes.
Originaire d'Espagne, López est connu pour ses nombreux albums explorant des captations sonores de terrain à hauts niveaux d'intensité de bruit tout en conservant la texture hétérogène du paysage sonore. Lopez vient de terminer le projet Montréal Sound Matter au Quartier Éphémère, où il a travaillé avec des artistes sonores locaux afin de capter et d'interpréter les sons de la ville. Pour Upgrade Montréal, Lopez parlera de son récent 'Blind City', une série de marches sonores où celui qui dirigeait la marche avait les yeux bandés et bandait les yeux de l'auditoire à travers la ville. Nous aurons ainsi le plaisir d'être assujettis à une performance de haut débit dans un décor aussi sombre que vous ne pouvez l'imaginer.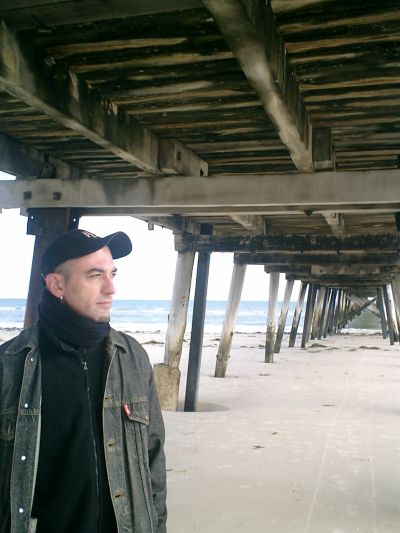 [fransisco lopez]
Fishead rôde toujours dans les parages. Originaire de Winnipeg et fier de l'être, Fishead a obtenu une renommée en tant que le DJ numéro 3 de Montréal (classé par le chroniqueur du journal Mirror, Steve Lalla, en 2006). Après environ 16 ans derrière les tables-tournantes et avec une mémoire encyclopédique de l'histoire du vinyle (et la collection qui vient avec), Fishead parlera articulément de son approche conceptuelle et technique de disposition en couches de ses sélections de pistes disparates. Pour nos oreilles, il fera une démonstration de ses technique de "génie des collisions" à même les platines. Ne manquez pas ce qui risque d'être un grand moment d'apprentissage pour tout DJ désirant s'appeler comme tel. La soirée se terminera avec les collaborateurs de longue date, Fishead et tobias c. van Veen, qui nous offrions une soirée sonore classique de ControlToChaos.ca.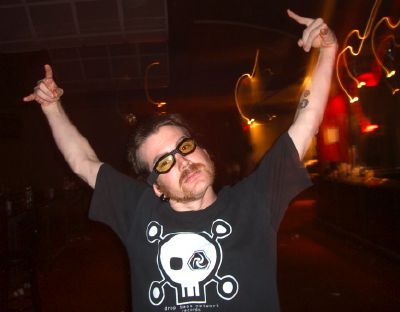 [dj_fishead]
-English-
explosive electro_sounds
The September 13th 2006 Upgrade culminates two years of explosive presentations, performances and gatherings by the grassroots organisation Upgrade Montreal. The Upgrade has always loved the sonic arts and so it is only appropriate that we close our 2006 season with two of the most intense investigators of sound that call Montréal a second-home: internationally acclaimed sound-artist Francisco Lopez and underground breakcore and genre-destroying turntablist Fishead.
Spain's Lopez is well known for his many albums exploring field recordings that approach intensive levels of noise while retaining the heterogeneity of a soundscape. He recently completed the Montreal Sound Matter project at Quartier Ephemere where he worked with local sound-artists to capture and reinterpret the sounds of Montreal. For the Upgrade Montreal, Lopez will discuss his recent 'Blind City' soundwalks in which the blind lead blindfolded listeners around the city. We will also be subject to a high-volume performance in as much darkness as we can muster.
Fishead still lurks in the shadows in Montreal. A native Winnipegger and dedicated Midwesterner, Fishead has risen to acclaim as Montreal's number 3 DJ (ranked by Mirror columnist Steve Lalla in 2006). After some 16 years behind the turntables and with an encyclopaedic memory of vinyl history (and a massive record collection to boot), the articulate Fishead will discuss his approach to conceptually and technically layering disparate track selections. For our ears, he willdemonstrate some of his "collision engineering" techniques on the decks. Don't miss what will be undoubtedly a learning experience for any DJ willing to call themselves by the name. Long-time DJ partners Fishead and tobias c. van Veen will finish the evening with a classic ControlToChaos.ca tag-team set.
- tobias, Sophie & Anik
September 2006